7 Dog-Approved Ways to Celebrate Earth Day
Today marks the 49th annual Earth Day, an event created to advocate sustainability and environmentally conscious lifestyles. This holiday, observed in over 192 countries, is a time to honor and show gratitude for our planet. After all, we have much to thank Mother Earth for, particularly the existence of dogs. Here are 7 dog-approved ways to celebrate Earth Day.
1. Go on a Nature Filled Date
On Earth Day, it's important to go outside and actually take in some of what our amazing planet has to offer. Spending time in nature, surrounded by all its beauty, is not only romantic, but is a great outing to bring along your furry friend.
Get inspired by these adorable Youtube videos of pups doing their part. In this clip, a responsible pug showcases ways to reduce, reuse, and recycle. Marvel at Crusoe the Dachshund's amazing gardening skills. Watch Charlie, a rescue dog, be passionate about recycling.
Now that you're inspired to appreciate nature's beauty, we suggest starting with the obvious: take a brisk walk with your
pups or venture on a hike to get some exercise while soaking up the sun. Consider stopping by your local rescue and offering to take shelter dogs on a walk, too!
Stroll hand-in-hand with your date and peruse the farmer's market. Stock up on fresh produce and let your pup sniff all the great scents. Maybe even sneak him a free sample or two.
Pack a picnic and head over to a local park. Don't forget to bring some tasty treats for Fido! Otherwise, he might be tempted to steal some salami from your charcuterie board.
2. Bring Your Date's Dog Eco-Friendly Gifts
Show you care about your date's pooch and the environment by bringing over sustainable toys and gifts.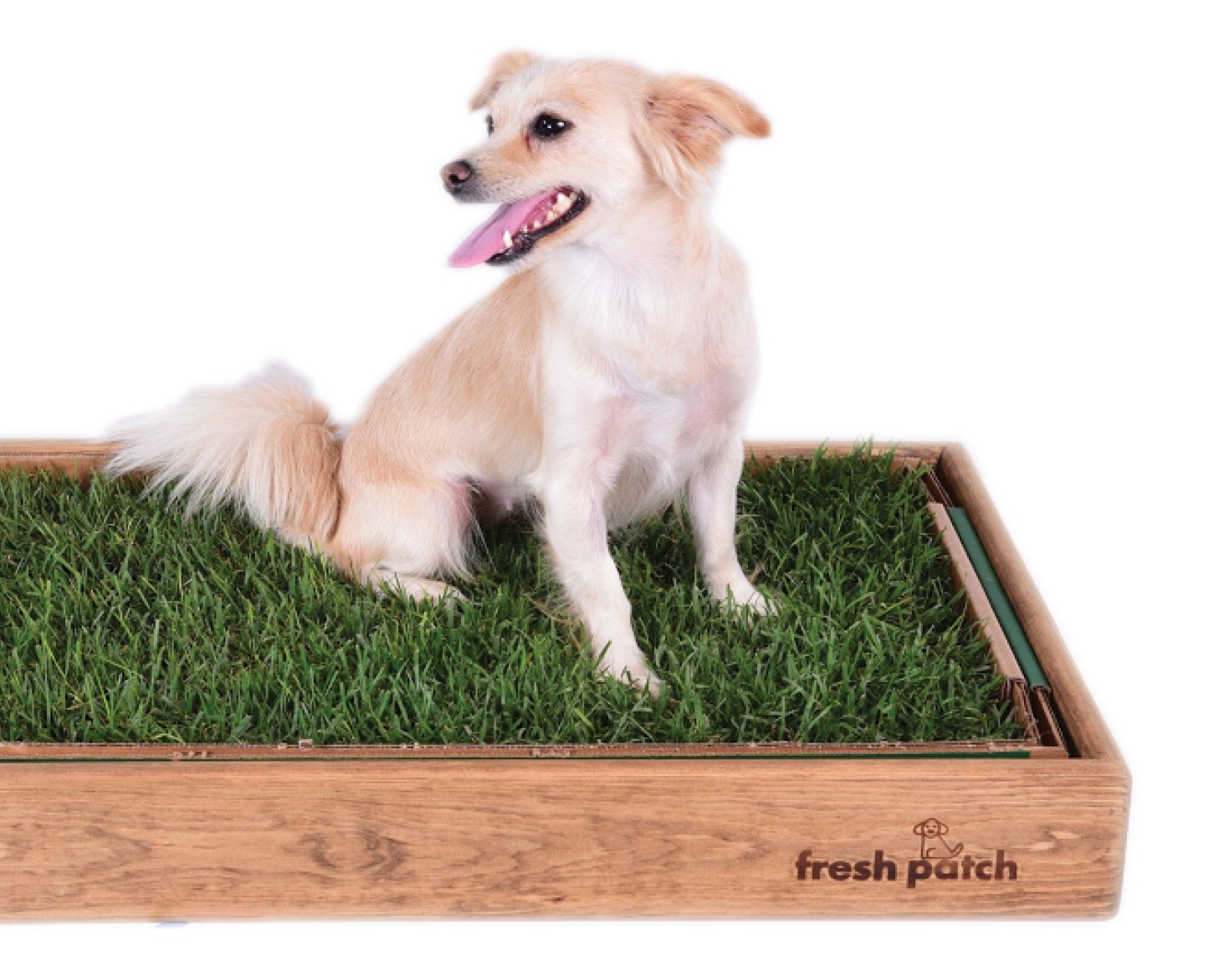 Fresh patch is ideal for dogs with yard-less homes or potty training puppies. The all-natural living grass pad absorbs liquids and neutralizes odors. The Fresh Patch is the perfect alternative to wasteful, non-biodegradable plastic potty pads.
The Eco-Fetcher, a Frisbee manufactured from 100% hemp, is another great gift for an active pup.
3. Feed Your Doggo Thoughtfully-Sourced Food
As a pup parent, you want your fur baby to be as healthy as possible. One major way to ensure the longevity of your dog's life is to feed them a proper diet. Ollie and The Farmer's Dog are food subscription services created with your pet's health in mind.
Look for food that is high-quality, human grade with ingredients that are locally sourced, preservative-free, and meet USDA standards. We also appreciate the thoughtfully sourced food from Nulo, and we especially love their motto "better together."
While your doggo may be unaware of the fresh meals' health benefits, such as better digestion and a softer, shinier coat, these food companies say the pups will adore the taste of real chicken, for example. Check to see if the company is environmentally conscious about their packaging as well. The cardboard boxes, insulation, and food storage containers the meals are delivered in can be recyclable and biodegradable.
4. Try a Natural Way to Calm Your Anxious Fur-Baby
There's a lot of talk about CBD! It's a compound found in cannabis, and some say it has been proven to reduce anxiety in both people and pups. Whether your furry friend acts agitated when meeting new people, incessantly pants on long car rides, or shakes during 4th of July fireworks, CBD oil may be the right solution to calm their nerves.
Buzzn, an eco-friendly company focused on providing natural remedies for anxiety, offers CBD oils perfect for pups. According to their website, Dr. Minchul An, Buzzn's co-founder and CEO, is an animal rescue activist. When working with dogs suffering from trauma at the Korean K9 Rescue group, a non-profit saving dogs from South Korean meat farms, Dr. An was able to see, first-hand, how CBD oil can be used to treat mood disorders for pups in need.
The company proudly states that it utilizes organic farming practices and releases third-party test results to guarantee the product's safety. Buzzn says it uses vegetable based inks for processing materials and their packaging consists of "50% post-consumer waste material and 100% recyclable paper." The company also plants trees in order to account for their carbon footprint.
5. Take a Note from Lila the Garbage Dog and Pick Up Some Trash
Lila, lovingly nicknamed "The Garbage Dog," has certainly made a splash. This 7-year-old Black Lab was originally trained to be a lobster diver, but soon pivoted her impressive skills to make a positive impact. Lila spends her days searching for trash in the ocean and has assisted with extracting over 1 million pounds of plastic waste. Be like Lila and take a stance on litterbugs. By picking up trash, you are acting as a planet protector.
6. Be Inspired by These Eco-Friendly Influencers
Many social media influencers are using their platform to promote easy ways to be environmentally conscious.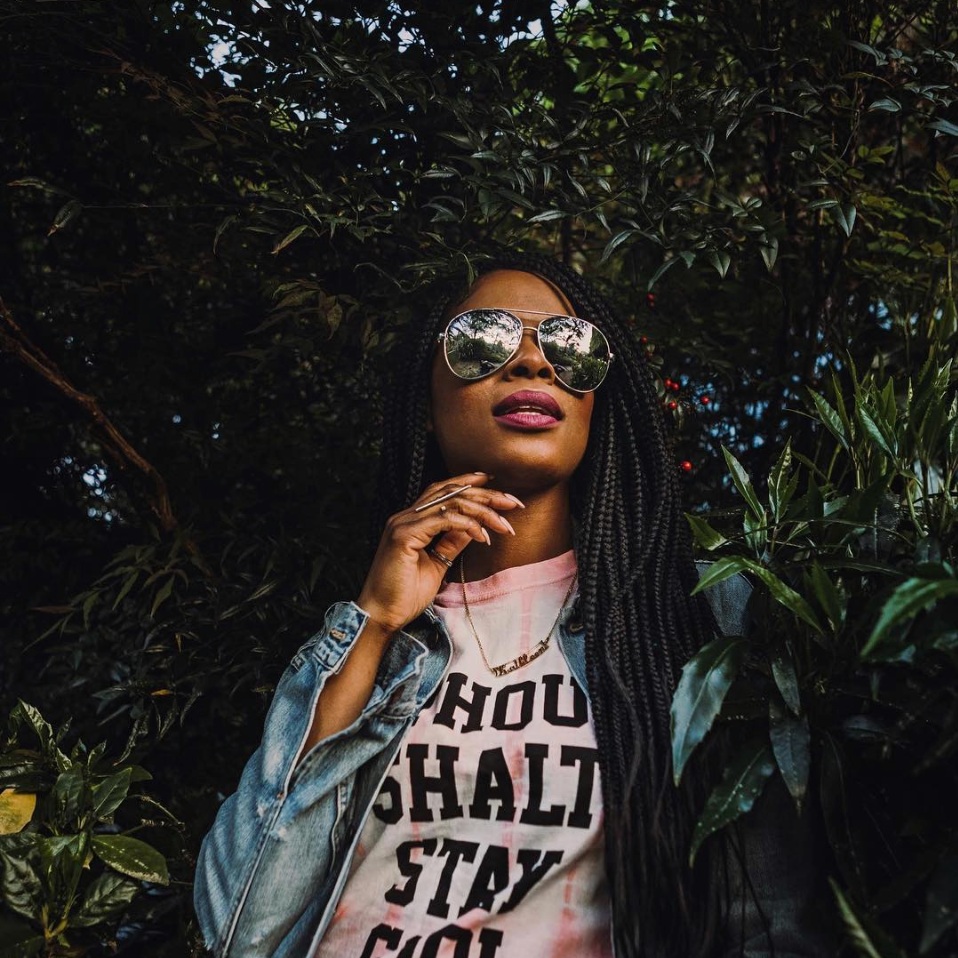 Kathleen of Conscious Chic dazzles her 21k followers with her amazing, ethically sourced outfits.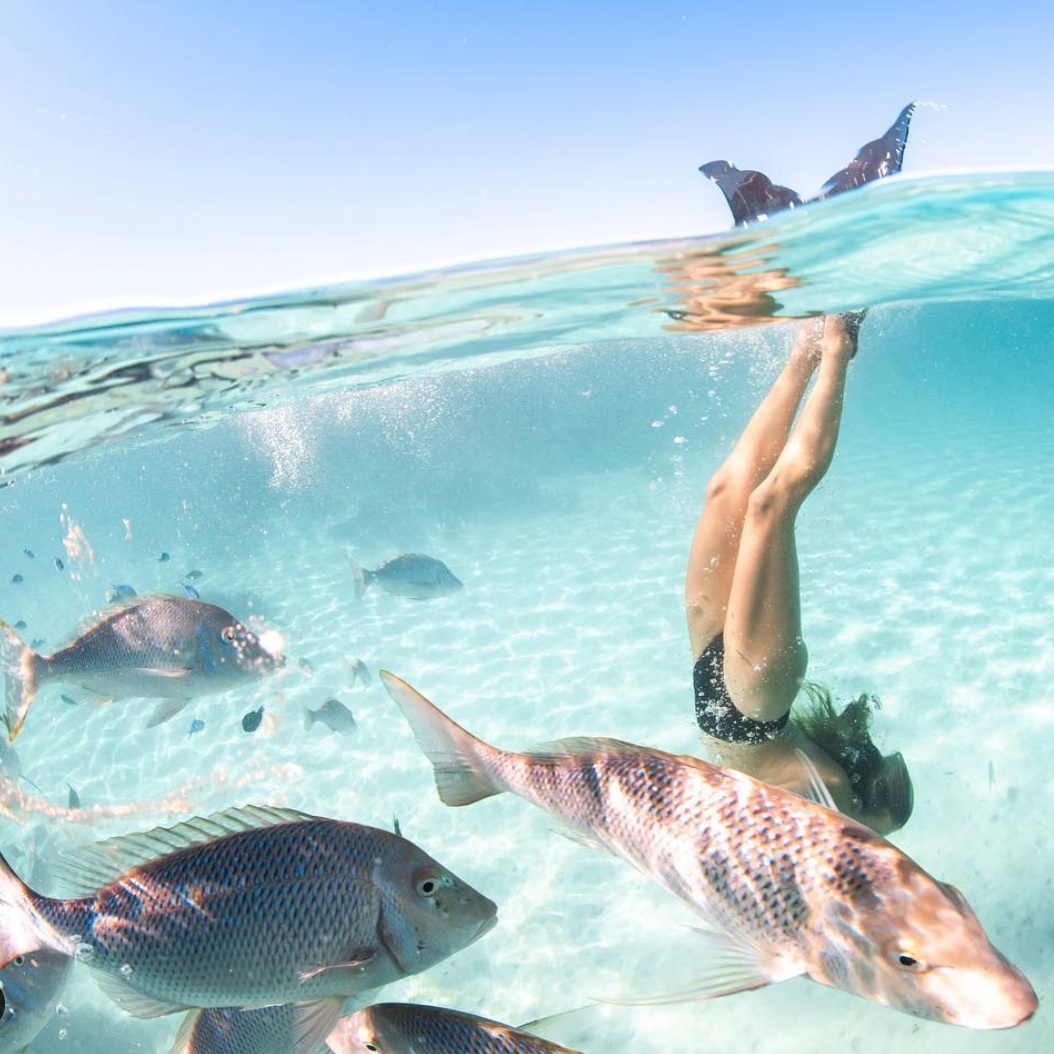 Sustainable Daisy, a sustainable fashion blogger, gives her followers tips on how to thrift and build an eco-friendly wardrobe.
Millie, the adorable Golden Retriever, is up for any adventure. She enjoys taking dips in lakes, hiking snowy mountain trails, and cuddling up in camping tents.
Atlas, a fun-loving Australian Shepherd, happily frollicks in the Canadian wilderness.
Mika and Odin, two sweet Shibas, aren't afraid to explore the great outdoors. They love spending their time in the open air, taking in all the beautiful sights and smells.
7. Volunteer
Give thanks to Mother Earth by volunteering! Visit volunteermatch.org to find volunteer opportunities in your area.
For those in the Pacific Northwest, Fences for Fido is a pawsome non-profit organization that builds free fences for dogs who have previously been chained up. Since 2009, Fences for Fido has built over 1600 fences in Oregon and Washington. To volunteer your services, visit fencesforfido.org/volunteering.